Đường Hướng
Đức tin sâu sắc – Cộng đoàn vững mạnh – Đào tạo các môn đệ
Vision
Deep Faith. Strong Community. Maker of Disciples.
Sứ Vụ
Giáo Xứ Đức Mẹ Lộ Đức được thành lập trên nền tảng văn hóa Việt Nam, giáo dân tìm kiếm đời sống sung mãn qua việc kết hợp mật thiết với Chúa Kitô, thăng tiến niềm tin Công Giáo, và vui mừng trở nên môn đệ Chúa qua đời sống chứng nhân trong cộng đoàn giáo xứ cũng như ngoài xã hội.
Mission
Founded of Vietnamese heritage, we at Our Lady of Lourdes seek to have life more abundantly through a personal encounter with Christ, by deepening our Catholic faith, and joyfully being disciples in action within and beyond our parish community.
Kinh Cầu Nguyện Cho Giáo Xứ
Lạy Chúa, chúng con cảm tạ Chúa vì món quà sự sống, đức tin, và cộng đoàn.  Xin cho chúng con hôm nay gặp gỡ Chúa mật thiết hơn qua việc cử hành phụng vụ, mục vụ, phục vụ, và trong anh chị em chúng con.  Xin cho chúng con được đón nhận dồi dào sức sống của Chúa để chúng con có thể làm chứng nhân Tin Mừng trong cũng như ngoài cộng đoàn.  Chúng con cầu xin nhờ Đức Giêsu Kitô Chúa chúng con. Amen.
Parish Prayer
Lord, thank you for the gift of life, the gift of faith, and the gift of community.   May we encounter You more deeply  today through our worship, our ministries, our service, and especially our fellow man.  May we receive Your life more abundantly so that we may in turn be witnesses of the Good News to others within and outside of our community.  We ask this through Our Lord Jesus Christ.Amen.
Tháng Đức Mẹ Mân Côi
"Hãy năng lần hạt Mân Côi"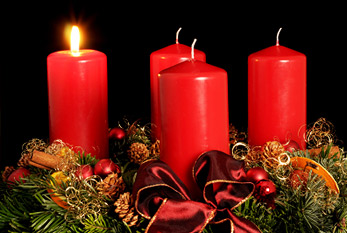 Giờ Lễ (Mass Times):
• Thứ 2-6(MONDAY - FRIDAY): 9.00AM & 6:30 PM
• Thứ 7 (SATURDAY): 9:00 AM  &  thay cho Chúa Nhật : 6:00  PM
• Chúa Nhật (SUNDAY): 7:00 AM, 9:00AM, 11:00 AM, 1:15 PM, 6:00 Pm
Giải tội:
• 20 phút trước lễ trong tuần hoặc lấy hẹn (thứ 2 đến thứ bảy)
• Thứ Bảy: 5:00-5:45 chiều
• Thứ Tư trong giờ chầu thánh thể sau thánh lễ 6:30PM
• Thứ Sáu Đầu Tháng trong giờ chầu Thánh Thể sau thánh lễ 6:30PM 
Stay Connected
Address: 6550 Fairbanks N. Houston Road
Houston, TX 77040
Fax: 713-939-0771
Phone: 713-939-1906
Sun

Mon

Tue

Wed

Thu

Fri

Sat

November

November

November

November

November

1

2

Giáo Lý Hôn Nhân/Marriage Prep – December 2nd and 3rd of 2017

http://www.loduc.org/newSite/event/giao-ly-hon-nhanmarriage-prep-december-2nd-and-3rd-of-2017/

Giáo Lý Hôn Nhân/Marriage Prep – December 2nd and 3rd of 2017

Class: DBHN/Marriage Prep
Date: Saturday and Sunday of December 2nd and 3rd of 2017
Time: 8:00AM to 5:00PM both Saturday and Sunday
Location: Our Lady of Lourdes Parish
Fee: $85 per person, if Our Lady of Lourdes parishioner OR $100 per person, if not. Fees will cover all books, meals, materials at the parish.
Completed forms and payments could be dropped off at Parish Office or emailed to Dcn Ly Nguyen at ly_t_nguyen@hotmail.com
Registration is CLOSED on Sunday November 26th.

However, in addition to the registration fee, each COUPLE will be required to complete an on-line relationship assessment "Prepare-Enrich". The cost of on-line assessment is $35 per COUPLE, to be paid directly to "Prepare-Enrich" when taking the assessment.

Phiếu Ghi Danh Registration

3

4

5

6

7

8

9

10

11

12

13

14

15

16

17

18

19

20

21

22

23

24

25

26

27

28

29

30

31

January

January

January

January

January

January